What's this?
It looks like some sort of modern art sculpture. Maybe something from the early 20th century? It's a very abstracted figure of a woman, very stylish in the way it's done. They certainly didn't make stuff like this in the old days, did they?
Well, in fact, they did! This is a Cycladic figurine from a mere 4500 years ago. 
Yes, it seems there really is nothing new under the sun. When tattoos became popular over the last decades it seemed "new" to many people, but folks have been tattooing themselves for thousands of years, and they've been making abstract art for just as long.
• What, When, Who, Where:
Female Cycladic Figurine (2800 – 2300 BC)
From the Cyclades (a Greek island group)
Marble
Height: 39.1 cm (15.4 in).
Image Source: Wikimedia Commons
• What's Cool About It:
I think this is a wonderfully stylized figure. She has an elegant long and angular shape. The Cycladic artists almost always used the minimal head shape you see here. There's no real consensus on the meaning behind such sculptures – there are no written records. Some think they represent a goddess of nature (yes, mother nature). Others have variously interpreted them as idols of the gods, images of death, fertility symbols, children's dolls, and other things. All the same, I'd love one on my mantle. Christie's has one here… I might be short $16,882,000.
• Behind the Scenes:
It seems likely that Cycladic figurine design and carving were based on strict rules and a strict system of proportions (dictated by who, I wonder…). This would have required precise measurements and considerable skill. There were probably specialized craftsmen who passed on their knowledge to apprentices. Therefore, it was most likely the work of specialized craftsmen, who probably passed on their knowledge to younger artisans only after the latter had spend a long period of time working as apprentices.
• Fun Fact: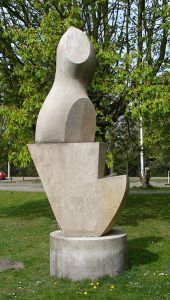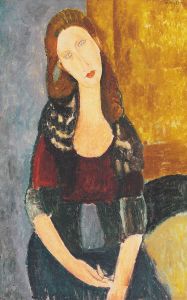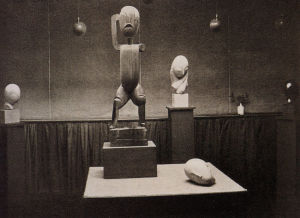 Many 20th century artists were influence by Cycladic sculpture. These included Picasso, Jean Arp, Modigliani and Brancusi.