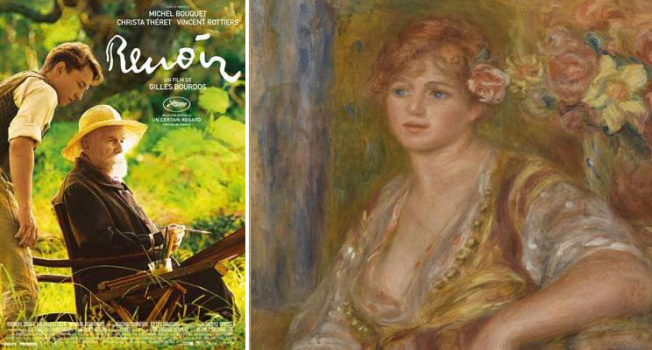 I thought I'd include movies about artists in Better With Art. I always find them a fun way to learn about the lives of artists (or at least cinema's interpretation of those lives). This one is "Renoir," a French film directed by Gilles Bourdos.
Image: Renoir poster; Renoir portrait of Catherine Hessling.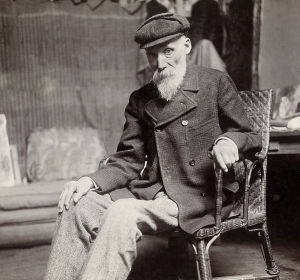 3.5 out of 5
I really enjoyed this film. It features fantastic period piece views of rural France during World War I, when the artist Pierre-Auguste Renoir was in his final years (died 1919). Renoir was one of the most well known Impressionists, rising to fame in the late 1800's. Late in his life, Renoir had moved to live along the Mediterranean coast, and the film covers this time.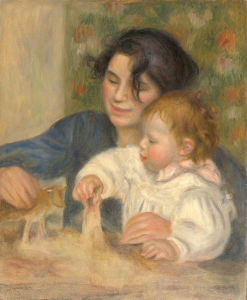 The film is also the story of Renoir's second son, Jean Renoir, who went on to become a well known and acclaimed director in the budding world of film.
Pivotal to the story, is Catherine Hessling, Renoir's last model and Jean Renoir's eventual wife. She also starred in several of Jean Renoir's early silent films.
Here's the IMDB synopsis (no spoilers!):
The Côte d'Azur. 1915. In his twilight years, Pierre-Auguste Renoir is tormented by the loss of his wife, the pains of arthritic old age and the terrible news that his son Jean has been wounded in action. But when a young girl miraculously enters his world, the old painter is filled with a new, wholly unexpected energy. Blazing with life, radiantly beautiful, Andrée will become his last model, and the wellspring of a remarkable rejuvenation. Back at the family home to convalesce, Jean too falls under the spell of the new, redheaded star in the Renoir firmament. In their Mediterranean Eden – and in the face of his father's fierce opposition – he falls in love with this wild, untameable spirit… and as he does so, within weak-willed, battle-shaken Jean, a filmmaker begins to grow. Source: IMDB.com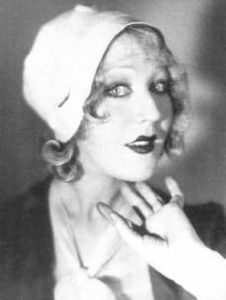 In general… yes. Of course, we'll never know what went on on a day-to-day basis in anyone's life, but the framework of the film story appears to be drawn from fact. Suffering from rheumatoid arthritis, Renoir had indeed retired to work on the warmer French coast. He painted there, mostly wheelchair bound and limited by his affliction. The young Jean Renoir did recover from war injury at his father's estate and met Catherine Hessing there. I would hope their personalities are depicted from what is know about the individuals… but can we really know?
A couple other works by Renoir (various time periods):